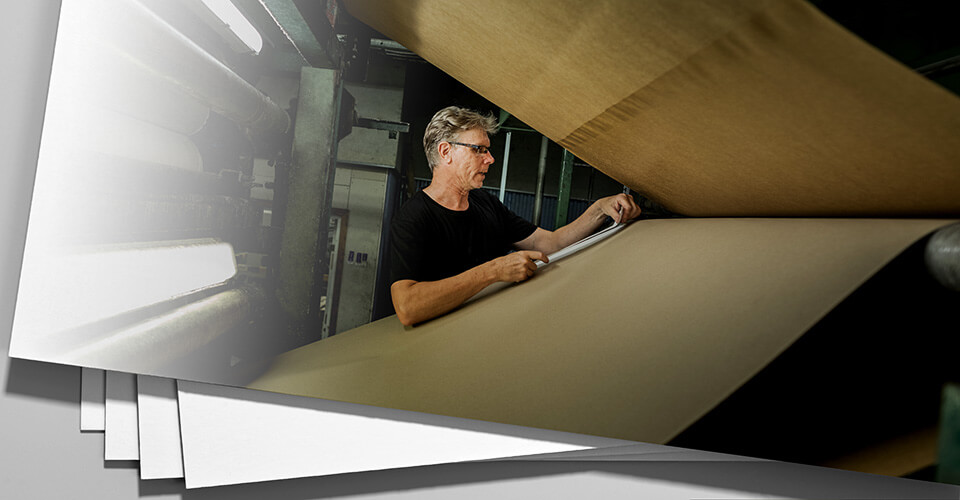 Research and development
Fibre based and renewable
Paper expertise
As a former papermaker we have the technical know-how to create bespoke paperboards. Our understanding of the behaviour and many different properties of paper allows us to combine the right types of paperboard for the application that is needed, be it graphic or packaging.
Dedicated team
We believe in fibre-based products made from renewable materials. To achieve this, we have a dedicated R&D team committed to reducing or replacing plastic in existing applications. We partner with a multitude of suppliers and work closely with our customers who come to us for sustainable alternatives.
Recent innovation
Oppboga Resilient™ is made from natural and renewable resources and contains up to 70% post-consumer recycled fibres. This water-resistant paperboard can be used for temporary outdoor use, as well as for indoor applications where moisture is an issue. The thinner version allows for applications such as packaging, trays and horticultural products.